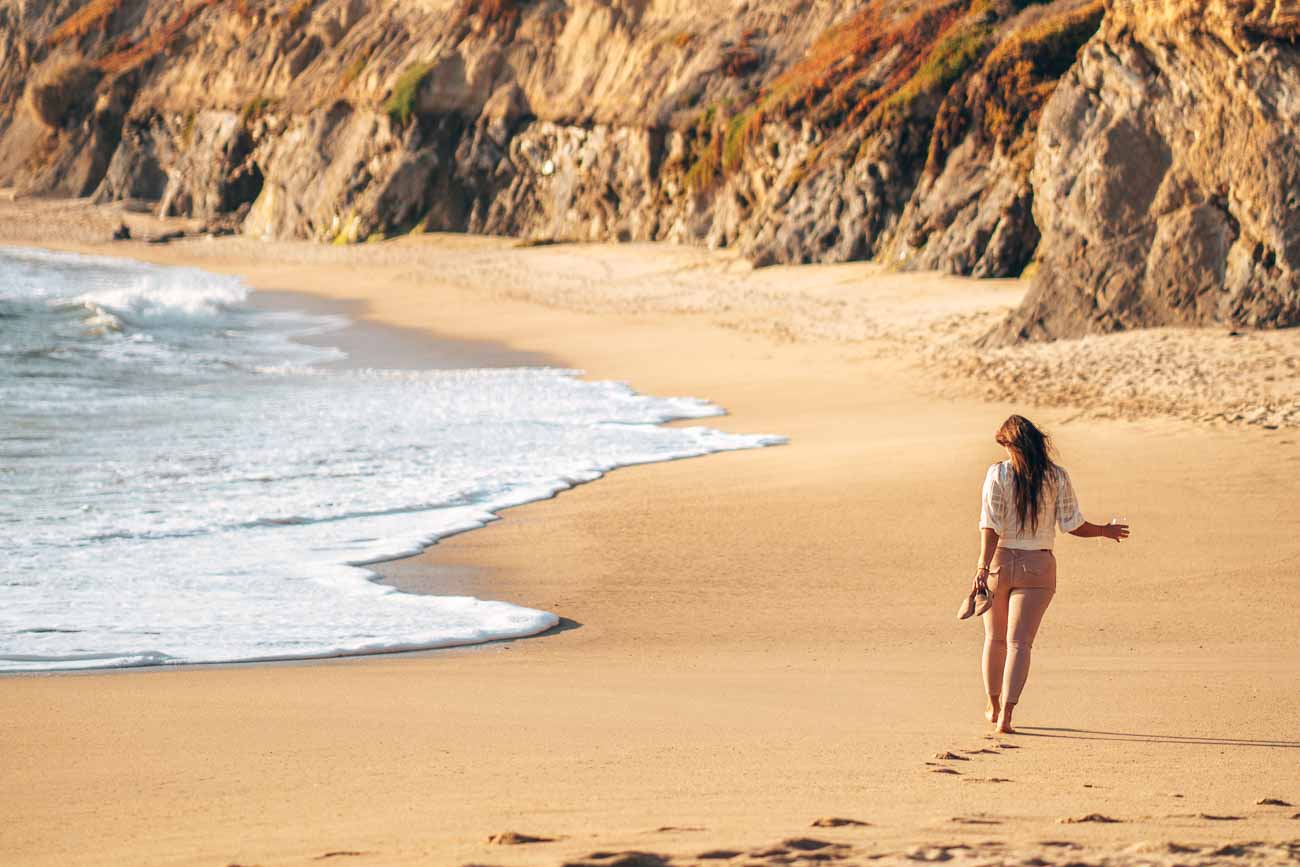 Road tripping in California is one of the best parts of living in this great state. You can truly go anywhere you want if you're willing to drive a few hours to get there. While there are many incredible towns to hit along the coast, one of our favorites is Half Moon Bay.
Half Moon Bay is located about 45 minutes south of San Francisco, directly on a spectacular section of our coastline. Surrounding Half Moon Bay are a number of farms and endless beaches. It's an amazing place to visit to escape the big city for a weekend of relaxation and adventure.
If you're looking to splurge, we 100% recommend the Ritz-Carlton Half Moon Bay. Set literally on top of a cliff, the location could not get any more spectacular. While the rate may seem high, the views and amenities are worth the expense. Start your day with a delicious breakfast at Navio, overlooking the Pacific Ocean and end your day with a cocktail by the firepit as the sun sets directly in front of you.
There are a few properties in the area with a lower price tag, such as the Beach House. The Beach House also has excellent views of the ocean and is just a short drive from town.
One of our favorite local spots is Miramar. Miramar has a stunning location and is just a short drive from the main town. They serve a wide variety of food, including seafood, pastas and delicious Appetizers. We can highly recommend their baby artichoke cakes (just trust us) and the surf & turf special. Their wine list is incredibly reasonable as well! We had a delicious dinner inside with a wonderful view. I would highly recommend checking out their patio on a warm evening, if you can. The service was excellent and we can't wait to return.
Navio is a great option for fine dining. The restaurant is shaped like a ship's hull and the setting is stunning. The service and food were 5 stars. We can highly recommend the tasting menu, because hey, why not splurge? Request a table by the window when booking for a spectacular view.
If you're spending a weekend in Half Moon Bay, there a number of fun activities you can do, depending on what you're interested in.

If you have a car, take a scenic drive to Harley Farms in Pescadero. Harley Farms is a beautiful goat dairy about 30 minutes from Half Moon Bay. They have an adorable shop with goat products including food and beauty products. They also do tours and even dinner events once in a while.
While you're in Pescadero, check out the quaint downtown area! It's just one block, but the general store has the most fantastic artichoke bread in the world.
Don't skip the Pie Ranch when you're down there! Pie Ranch is a non-profit that sells delicious pies and also supports thousands of local students through education about the environment and earth-friendly farming techniques.
On a nice day, drive to Mavericks to watch the surfers. If you're lucky, you'll catch some expert surfers on massive waves. Alternatively, visit one of the many beaches in the area for a picnic. Keep in mind, most beaches are a short hike from the parking lot.
Grab a drink and some oysters on the patio at the Ritz-Carlton. This is the perfect afternoon activity and when the sun starts setting, the bagpiper plays music while you sit by the fire pit. It's a really beautiful and relaxing experience.
There is no shortage of amazing places to explore in the quaint town of Half Moon Bay. If you're looking for a weekend getaway in Norther California, this is one of our favorites.